Starfest 2010 - Astronomy: The Next Generation

Recognized in BBC Sky at Night Magazine as one of the world's top 10 star parties. Click here for more.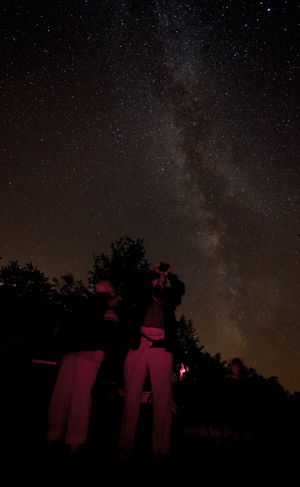 Only

The North York Astronomical Association invites you to attend its annual astronomy conference and star party. August 12-15, 2010

Starfest is Canada's largest annual observing conference and star party. It attracts over nine hundred astronomy enthusiasts from Ontario, and neighbouring provinces and states. It has been ranked among the top star parties in North America by Sky and Telescope magazine.

Starfest offers a wide variety of observing-oriented activities that address the needs and interests of experienced observers and astrophotographers, as well as those of people new to the hobby. Activities include observing sessions, formal and informal slide presentations, workshops, commercial exhibits, and a children's program. You are invited to bring your telescope, astronomical images, and share your observing experiences with others.
Click here for the 2010 Starfest Program.