Starfest 2010 Will be held August 12-15


The NYAA Presents Starfest 2009

A Celebration of Astronomy
Recognized in
BBC Sky at Night Magazine
as one of the world's top 10 star parties.
Click here for more.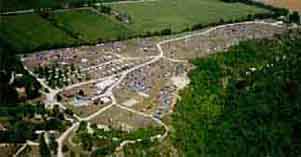 Only
Starfest 2009 will be held August 20 - 23, 2009.
The North York Astronomical Association invites you to attend its annual astronomy conference and star party.
With 13 billion years and counting since the beginning of, well, everything, we have only just begun to understand how colossal and amazing a place the universe truly is! And even with all the big questions and mysteries that arise from the modern science of astronomy, it doesnt make it any less FUN!
For many of us, there is no better way to spend an evening than spending it with one eye peeled, peering through a telescope, finding our latest challenging object or embarking on a journey of discovery with a new set of binoculars. In this ever-changing hobby, hobbyists and professionals alike are enthralled by the beauty, majesty and immensity of what we see and are mystified by the many things we have yet to learn. The universe truly is the biggest mystery of all. So join us as we celebrate the International Year of Astronomy and share in the furthest horizons and the latest innovations of the profession and hobby of astronomy.
Starfest is Canada's largest annual observing conference and star party. It attracts over nine hundred astronomy enthusiasts from Ontario, and neighbouring provinces and states. It has been ranked among the top star parties in North America by Sky and Telescope magazine.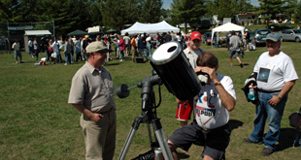 Starfest offers a wide variety of observing-oriented activities that address the needs and interests of experienced observers and astrophotographers, as well as those of people new to the hobby. Activities include observing sessions, formal and informal slide presentations, workshops, commercial exhibits, and a children's program. You are invited to bring your telescope, astronomical images, and share your observing experiences with others.
Click here for the preliminary 2009 Starfest Program.