The Terence Dickinson Memorial Keynote Speaker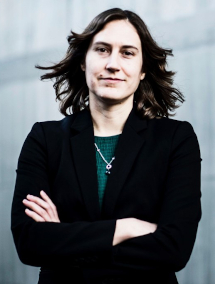 A Map of Cosmic Time
In Einstein's universe, space and time merge and morph.  In this presentation, we'll explore how gathering data and about the distant universe can allow us to directly observe a timeline of our cosmic past, and how new theories and observations are giving us the tools to extend that timeline out into the future.
Biography:
Dr Katherine (Katie) Mack is a theoretical astrophysicist who studies a range of questions in cosmology, the study of the universe from beginning to end.  She currently holds the position of Hawking Chair in Cosmology and Science Communication at the Perimeter Institute for Theoretical Physics, where she carries out research on dark matter and the early universe and works to make physics more accessible to the general public.  She is the author of the book "The End of Everything (Astrophysically Speaking)" and has written for a number of popular publications, such as Scientific American, Slate, BBC's Science Focus, Sky & Telescope, and Cosmos Magazine.
Keynote Speakers (alphabetically):
Fred Espenak
(Scientist Emeritus, NASA's GSFC)
Sponsored by SVbony
The Great North American Eclipse of 2024
On April 8, 2024, a total eclipse of the Sun will be visible from North America for the first time since 2017.  The track of the Moon's shadow will cross Mexico, the central and northeastern United States, and eastern Canada.  Compared to 2017, the path of totality is 70% wider, and the duration is nearly twice as long (4.5 minutes).  With portions of 15 states and 6 Canadian provinces in the path, the 2024 eclipse promises to be the most widely viewed eclipse of all time.
A preview of this highly anticipated event will feature maps, photos and weather prospects along the eclipse path based on the speaker's recent book on the subject.  Espenak will also share some of his eclipse experiences with us through photos and video.
Photographing the 2024 Total Solar Eclipse
With the April 2024 total eclipse of the Sun fast approaching, do you want to capture images of it with your camera?  Learn tips from an eclipse photography expert who has shot over 20 eclipses.  Here are some of the topics that will be covered.
How to use any camera (even cell phones) to shoot wide-angle photos of totality
Tips on the best telephoto lenses and telescopes for telephotography of eclipses
What solar filters to use, and when to use them
How to capture partial phases, the diamond-ring effect, and Baily's beads
How to shoot bracketed exposures to capture the inner, middle, and outer corona
Bring your camera and lens and be prepared to ask questions.
Biography:
Fred Espenak is a retired astrophysicist from the Planetary Systems Branch of Goddard Space Flight Center.  His work at Goddard involved infrared spectrometers and the development of radiative transfer software to probe the atmospheres of the planets.
In parallel to this work, he also created the NASA Eclipse Web Site where he posted predictions on every solar and lunar eclipse from 2000 BCE to 3000 CE.  He published more than a dozen NASA reference publications each one focusing on a specific upcoming eclipse.
His most recent books include:
Road Atlas for the Annular Solar Eclipse of 2023
Road Atlas of the Total Solar Eclipse of 2024
Eclipse Bulletin: Total Solar Eclipse of 2024 April 08
See here for more information.
First captivated by a total eclipse in 1970, he has participated in 30 eclipse expeditions taking him to every continent.  During this time he has perfected high dynamic range imaging techniques to capture both the fine structure detail and the beauty of the solar corona.  One of these images was featured on a U.S. postage stamp to commemorate the 2017 total eclipse.
Known popularly as "Mr. Eclipse", he runs 3 web sites on eclipse prediction, eclipse photography and astrophotography.  In 2003, the International Astronomical Union honored Espenak by naming asteroid 14120 after him.  Espenak now lives in Portal, Arizona where he operates Bifrost Astronomical Observatory.
Shedding Light on Dark Matter, Neutrinos, and the missing mass in the Universe: A particle physics approach.
At the largest of scales: scientists have an exquisite understanding of how structures in the Universe were formed, and how they will evolve.  At the smallest of scales, the enormously successful standard model of particle physics describes how the most fundamental building blocks of nature interact and form matter.  Despite these successes, there are great mysteries still to be solved, considered amongst the highest priority research questions in physics today.  These include the nature of the mysterious "dark matter" which appears to dominate the Universe, but which has never been detected on earth.  Likewise, the enigmatic neutrinos continue to surprise us with their peculiar properties, and they may help us understand why all the anti-matter in the Universe appears to have gone missing.  In this talk I will describe how astroparticle physicists, using facilities located 2 km underground (SNOLAB) and perhaps 2km underwater (with Ocean Networks) can contribute to solving these most perplexing problems.
Biography:
Dr. Anthony Noble obtained a B.Sc. in Physics & Math from the University of New Brunswick, and an M.Sc. and Ph.D. (1990) in particle physics from the University of British Columbia.  He then worked at CERN as a postdoctoral fellow at the University of Zürich before accepting research scientist positions at the Centre for Research in Particle Physics in Ottawa and TRIUMF.  At Queen's University since 2002, he has been working with the astroparticle physics group there to develop a world class research team focused on the activities at SNOLAB.  With the completion of the Sudbury Neutrino Observatory (SNO) experiment, his interests have been focused on dark matter experiments at SNOLAB, where he is participating in the PICO experiment using superheated fluids.  These experiments aim to detect the mysterious dark matter that appears to dominate the matter budget of the Universe, but which has never been directly observed on Earth.  He has also performed numerous accelerator based experiments at TRIUMF, Brookhaven and CERN and he spent a sabbatical year working on the ANTARES high energy neutrino telescope located on the Mediterranean seabed.  Since 2016, Dr. Noble is the Scientific Director of the McDonald Institute with a mandate to coordinate and advance astroparticle physics in Canada.  This is being done in partnership with Universities and Institutes across Canada.
Guest Speakers (alphabetically):
Frank Dempsey
Some Perspectives on Amateur Telescope Making
We'll look at the progress of amateur telescope making during the past half century, including old and new techniques, changing priorities, and changes in telescope designs.  We'll also consider perspectives about questions like: should you make a telescope – why and why not? Or, how to get started, and how not to get started in telescope making.  Also, we'll survey the broad range of homebuilt telescopes to show the spectrum from plain simplicity to sophisticated craftsmanship in various telescopes.
Biography:
Frank built his first homemade telescope a half century ago and although that 6" f/10 reflector is still his favourite telescope and sees starlight often, he has made others including his current project of a 12.5" Newtonian scope.  He spends as much time as practical under the stars and uses various telescopes including refractors, Newtonian reflectors, and Schmidt-Cassegrain reflectors to observe various solar system targets, variable and binary stars, and deep-sky objects when visiting dark skies.  Cloudy nights are occupied by making and maintaining telescope parts and accessories.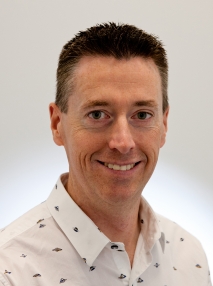 Perry Edmundson
Canada's Lunar Rover Mission
The Canadian Space Agency's Lunar Rover Mission (LRM) represents Canada's flagship contribution to near-term lunar surface science and exploration.  Following parallel Phase A contracts tendered to two Canadian space industry organizations that were completed in mid-2022, CSA selected Canadensys Aerospace Corporation as the prime contractor for the mission in November 2022.  Carrying several Canadian and American scientific instruments, LRM is a collaborative effort between CSA and NASA, and will fly as part of NASA's Commercial Lunar Payload Services initiative.  With a total mass of 30 kg, LRM will travel to the lunar south polar region as soon as late 2026, characterizing shadowed regions, searching for water ice and volatiles, analyzing the lunar geology, and assessing the radiation environment.  The rover is being designed to survive multiple lunar nights, greatly increasing the total data return for the mission and demonstrating capabilities that will be extended to future larger platforms.
An overview of the mission and its objectives will be given, along with a description of the rover and its scientific instruments.
Biography:
Perry is a life-long space enthusiast and avid supporter of manned and robotic space exploration.  He has over 25 years of experience in the Canadian space industry working on commercial and government space projects in various technical and management roles.  He obtained a Bachelor's degree in Aerospace Engineering from Carleton University in Ottawa, Ontario, Canada in 1996 followed by a Master's degree in Astronautical Engineering from the Viterbi School of Engineering at the University of Southern California in Los Angeles, California, USA in 2011 and is a licensed Professional Engineer.  He is also an alumnus of the International Space University's Space Studies Program (2005).  For the past 5 years as Program Manager at Canadensys, he has managed numerous space mission proposals, concept studies and technology development projects for the Canadian Space Agency (CSA),primarily related to lunar rovers.  He is currently managing the development of CSA's Lunar Rover Mission (LRM) at Canadensys.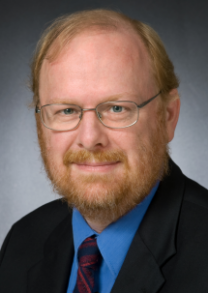 Dr. Michel Fich
A telescope to explore fundamental physics: The Fred Young Submillimeter Telescope
Canadian astronomers, together with partners in the US and Germany, are building a submillimetre – wavelength survey telescope in Chile.  The Fred Young Submillimeter Telescope (FYST) is 6 metres in diameter with a unique design that provides a very wide field of view.  This design allows FYST to survey the entire sky in many different ways every night.  This is the first project of the CCAT Observatory that is located at the highest, driest, site in the world.
The combination of the best site in the world, an innovative new telescope design and a suite of state-of-the art instrumentation will enable CCAT-prime to make world leading studies on cosmology and fundamental physics.  These will lead to sensitive measurements on the characteristics of Dark Matter, Dark Energy, the mass of neutrinos, gravity, and the formation and evolution of the first galaxies.  As a side benefit the surveys will provide dramatic new views on the magnetic structure of the Milky Way galaxy.  While continuously scanning such a large area of the sky the FYST team will have the opportunity to discover objects, transients, that change rapidly.  "Transient science" is an exciting and recently more-mainstream branch of astronomy that is likely to lead to discoveries that we have not yet imagined!
Biography:
Dr. Mike Fich is an astronomer specializing in studies of star formation, the interstellar medium, dark matter, and the structure of galaxies.  A faculty member at the University of Waterloo since 1986, Dr. Fich received a B.Sc. from Waterloo in 1978 and M.A (1981) and Ph.D. (1983) degrees from the University of California, Berkeley.  He then spent three years as a Research Assistant Professor at the University of Washington in Seattle.
During the past three decades much of Dr. Fich's efforts have been devoted to astronomical instrumentation projects, primarily at sub-mm/far-infrared wavelengths.  He was the Canadian lead for the HIFI instrument on the Herschel Space Observatory (an ESA/NASA/CSA project) and for SCUBA-2, a wide-field submillimetre camera for the James Clerk Maxwell Telescope in Hawaii.  Currently Dr. Fich is the leader of a group of researchers at fourteen Canadian universities that are partners in building the 6-metre diameter Fred Young Submillimeter Telescope at an elevation of 5600 metres in the Atacama region of Chile at the CCAT Observatory.  The CCAT team also includes scientists at Cornell University, the University of Cologne, and the University of Bonn.  A life-long interest in public outreach in astronomy has culminated in Dr. Fich's role as the co-leader of Space Place Canada, a group creating a new planetarium and space museum for Toronto.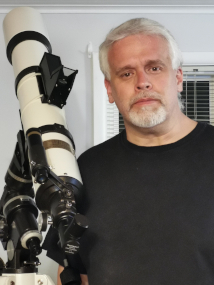 Marc Fitkin
Astronomy 101: Starting out right in Astronomy
Astronomy 101 will help the beginner astronomer navigate through equipment and literature to start them right in astronomy with the hope of cultivating a lifelong passion of the night sky.  The presentation will be a mixture of lecture style and audience participation to help grow that passion.
Biography:
Marc's interest in astronomy began in his childhood as a result of a combination of the Space Shuttle Program, exposure to dark skies in Muskoka, and the film 2001: A Space Odyssey.  For over 30 years, he has been enjoying nights with various telescopes and binoculars and worked in the astronomy and birding retail for over ten years.  In 2019, Marc along with his wife and best friend Karen O'Kapiec-Fitkin began to look at starting a local astronomy meet up in their local village of Bronte in Oakville, Ontario.  But like everything else, the world paused for the pandemic.  In 2022, recognizing an opportunity and a village starving for community, Marc and Karen started The Bronte Astronomer, an informal meet up and community with public astronomy nights and an online community on Facebook with the intention of bringing astronomy to everyone in the local area and supporting existing astronomy clubs and associations.
Jamie Flinn
Automated Dual Scope Imaging and Sequencing with N.I.N.A and INDI
Jamie will guide you on his journey of discovery with evolving Astrophotography tools: the tips and tricks of automated sequencing for "every clear night" Astrophotography using N.I.N.A. (with a comparison to INDI).  Learn how to perfect your set up for instant operation and all-night sessions while YOU get a good night's sleep.
Make the most of your rare clear skies by coordinating multiple scope imaging with synchronized exposures, dithering, meridian flips via advance sequencing topics.  Learn how to create a resilient and consistent process that provides you with buckets of target images and a parked scope every morning.
Biography:
Jamie is an avid (obsessed) amateur astrophotographer, observer, telescope maker and "futzer".  Attending StarFest since 1994 (uninterrupted except for Covid), Jamie has made, modified, fixed and MacGyver'd just about everything to do with telescopes.  A proponent of Open Source and DIY Projects, he has added to community code and been a trouble-shooter in many areas, always providing insight and help to those struggling with gear and software in the dark.
Jamie is a long-time software engineer in the Aviation space, a professional support and problem-solving subject matter expert and Airline Industry Standards contributor.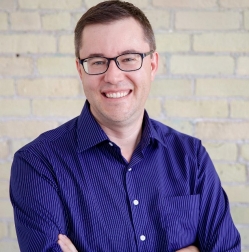 Ryan Fraser
The prettiest pixels around: Using Pixinsight to diagnose, develop and dazzle.
Pixinsight, the world's most powerful astro-imaging software can be an intimidating experience for many.  For others, it is a sweetly tuned instrument that can do things that no other imaging software can.  This workshop, aimed at intermediate imagers, will take a dive into the many different ways ways that Pixinsight can help you excel including:
Diagnosing and fixing problems in your imaging train
get the most detail, colour and contrast out of faint fuzzies
save your stars and make them pop in colour
knowing when and how to use different processes to achieve the same end result
impressing your friends and neighbours with gear that costs vastly less than the JWST
We will take a humorous and down-to-earth approach to get you processing images that will make your images the envy of your neighbourhood.  Attendees will be better positioned to justify to their loved ones (and themselves) the purchasing of better and more expensive gear.
Biography:
Ryan Fraser is an award-winning astrophotographer, whose work has been featured several times by Canada's national astronomy magazine SkyNews.  He also has had his timelapses of Northern Lights featured across Canada on CTV News.  Thanks to the Great Lakes region lack of clear skies, he spends even more time during daylight hours photographing birds, bugs and other wildlife.  You can find his work on Facebook under the page "Ryan Fraser Nature Photography" or at www.flickr.com/radar_boy.
When not imaging and taking photos out in nature, Ryan is the author of Driven By Purpose: 32 Remarkable Stories about Growing your Wealth and Leaving a Transformational Legacy (www.drivenbypurpose.ca), published by Milner and Associates.  He is also the CEO of Quiet Legacy Planning Group Ltd, a London, Ontario based firm that specializes in the intersection of Financial Planning and Philanthropy.  Ryan has been involved planning work that has resulted in over $32 million in gifts to charities over the last decade.  Unsurprisingly, his office is filled with his images of birds, aurorae, galaxies and nebulae.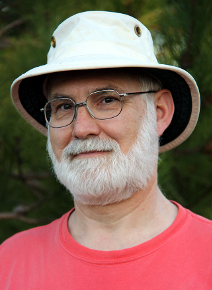 Andreas Gada
Solar Filter Construction Workshop
Do you want to observe the Sun or the Solar Eclipses on October 14, 2023 and April 8, 2024, but don't have a solar filter?  No worries, this year we are offering a solar filter construction workshop.  Andreas will conduct a two-hour solar filter construction workshop.  This workshop will start with a short 'how to make a solar filter demonstration' followed by a hands-on session where you will be able to construct a solar filter for your telescope, binoculars, or camera lens.
Baader solar film will be used to make the solar filters, based on the construction method found on the Baader website.  In addition, a variation on this design will be described, which enables the quick and easy removal / replacement of the filter at the start and end of totality if you are observing a total solar eclipse.
Please refer to our activities page for more information.
Biography:
Andreas Gada is one of the founders, and a Past President of the North York Astronomical Association.   In 1982, he started Starfest, and was the head 'honcho' for twenty-six years.  He is an avid astrophotographer and telescope maker who enjoys puttering in his machine shop.  In 1979, he saw and imaged his first Total Solar Eclipse.  Since then he has traveled to many exotic places to photograph total solar eclipses.  Some of his images have won awards and have been published in various astronomy magazines (Sky and Telescope, Astronomy magazine, SkyNews), textbooks, and used in an award-winning documentary entitled "Hooked On The Shadow".  Recently, his time-lapse videos of the 2012 eclipse were used in the Cosmic Vistas episode on Eclipses.
Andrea Girones
Deep sky, wide field and planetary imaging with only one telescope? There is one scope that can do it all…
Andrea Girones will describe the workings of her Celestron Edge HD and Hyperstar lens system and explain why it is such a versatile astrophotography setup for both beginners and advanced imagers.
Biography:
Andrea is an Ottawa lawyer by profession and a long time eclipse chaser and amateur astronomer.  Years of star hopping left her unprepared to handle her spanking new computerized telescope which lay quiet and undisturbed in her basement while she raised her children.  However during the lockdowns of the Covid pandemic she set up the scope in her basement and stayed there until she ran through every possible menu in the hand controller.
Andrea enjoys astrophotography of every kind from solar system objects to far away galaxies.  Her work has been published various astronomy publications.  Andrea has won awards and has completed several astronomical certifications.
She has been coming to Starfest on and off since the early 90's and still can't set up her tent very well.  She is very grateful to her dear husband who is always willing to provide good company, as well as safety and security during her astronomical adventures.
Ben Law
Astrophotography in the city
Astrophotography is a journey.  A journey for anyone to explore, experience, challenge and be challenged.  It doesn't matter where you live, in rural or in the city, there must be something you can do with the night sky.  It doesn't matter what language you speak and what your background is, Astrophotography is simply documenting the beautiful night sky that we all share with.
Biography:
Intrigued by several celestial events in the early 80s, Benjamin began to find deep interest in space since he was a kid in Hong Kong.  He joined various astronomy clubs, learned more about the beautiful sky, and enjoyed showing the night sky to people.  One year his father took him to a camp and that moonless starry night totally changed his view about the night sky.  Benjamin immigrated to Canada in the early 90s, and pursued his interest in astrophysics academically at University.
As his three children grew, Benjamin resumed his passion about photography in the city, especially in astrophotography.  This challenging hobby brought him tears and rewards.  As a Physics teacher, he demonstrates to his students how to solve problems in relation to his experience in astrophotography.  In this presentation, Benjamin will share his journey in astrophotography, his learning experiences and his stories, in hopes of igniting the interest of others to dip their toes into this amazing astrophotography experience.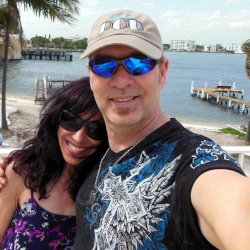 Wayne Parker
It's a Golden Age for Backyard Astronomy!
Wayne will be discussing SkyShed's new exciting line-up of POD observatory models for '23.  Manufactured for astronomers around the world at a factory about an hour North of Starfest.
In addition, Wayne will be discussing the implications of the latest astro technology, and the power it yields in backyard astronomy and astrophotography.
Biography:
Wayne Parker is a 5-time Juno Award winner and Grammy nominee, and founding member of the iconic Canadian rock band Glass Tiger.
He is currently on a sabbatical from the band in order to focus on SkyShed Observatories.  Wayne is the designer, and he and his wife Lorelei are the owners of SkyShed Observatories.  A proud Canadian observatory maker.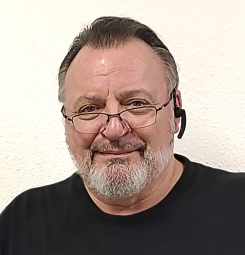 Jeff Simon
Napkin to Reality
Bringing a new astronomy product can be a fairly challenging process.  Not every idea that comes to mind makes it to the final price list.  Jeff Simon, Director of Brand Development for Sky-Watcher North America takes us through the process of developing a product.  This presentation is a unique interactive talk taking ideas from the group and working through the development process.  Covering the positives and negatives that may occur when working with a new idea and bringing it to market.
Biography:
Jeff Simon has been a marketing and branding specialist for over 40 years, the past ten of which he's spent at Sky-Watcher North America as their Director of Brand Development.  His passion for astronomy, coupled with his extensive advertising experience, has established Sky-Watcher as a premier brand in astronomical instrumentation and has also inspired countless individuals to forge their own connections with the wonders of the universe.