Starfest 2019 Meals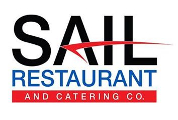 This year the Starfest foodtruck is being provided by "SAIL Restaurant and Catering" from Meaford Ontario.  They have a menu for the food they will be serving at Starfest.
During the day, a food truck provides
light meals and snacks
on a pay-as-you-go basis.  They stay open well into the night being commonly referred to as the "
Red Light Café
".   Their hours of operation will be:
Wednesday - Noon to 2AM
Thursday - 8AM to 2AM
Friday - 8AM to 2AM
Saturday - 8AM to 2AM
Sunday - 8AM to 2PM (to be determined)
Adjacent to the truck there is a covered area with picnic tables where you can eat and chat with friends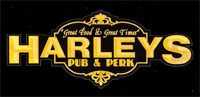 A buffet style dinner will be served in the Main Tent on Saturday evening by the staff of Harleys Pub and Perk, from Mildmay On.
Look for the menu on the "Activities" page.

Cooking is allowed in the camping area on campstoves and charcoal grills.  Open fires are not permitted.
Restaurants are located outside the campground in Ayton, Mount Forest, Durham, and Hanover.  All within a half hour drive of The River Place.
Because of the large number of people attending Starfest, picnic tables are in short supply.  We suggest you bring your own folding table and chairs.
Local Chamber of Commerce and Restaurants links